Meet Cailee — a brave girl with a rare genetic eye disease who helped us design three
limited-edition tees, exclusive to FabKids.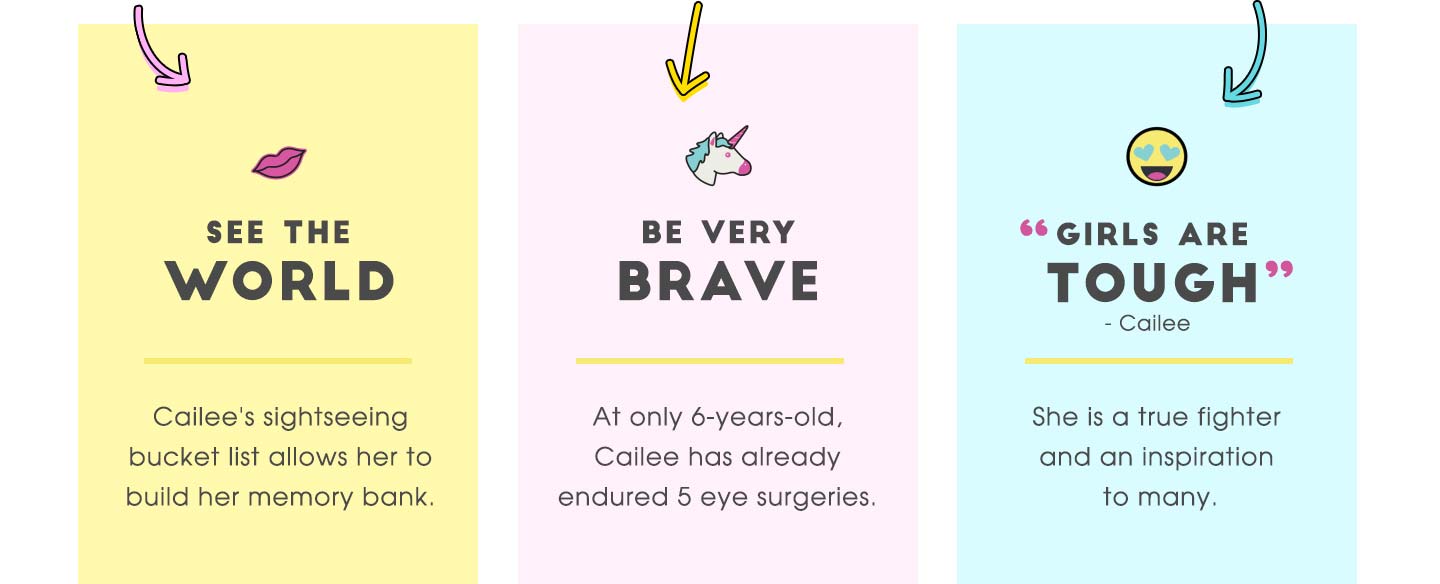 We flew Cailee and her mom, Catrina, to our headquarters in San Francisco to give them a bucket list tour of the city.

Being Cailee's first time in San Francisco, she loved exploring and seeing all the tall buildings.
A trip to San Francisco wouldn't be complete without a cable car ride from downtown's Union Square to Fisherman's Wharf.
Ghirardelli, a San Francisco classic, is famous for their chocolate... but we think their ice cream sundaes are pretty great, too.
No better way to end the tour than at The Golden Gate Bridge! It's one of the most beautiful landmarks in the world.
Cailee, the fashion designer. We loved our time working with you, and are so proud of your awesome collection of tees!